Testimonials
One of the most important criteria for success is the level of satisfaction of the customer after the end of the service provided. It is the main criterion on which Najran Tours depends on to evaluate the performance of employees, equipment and other funders. This is where our success story begins over a decade and here we review some of the customers' reactions with glory and pride.
I just wanted to share the most AMAZING trip that we took with Najran Tours to the Farasan Islands. The islands themselves are beautiful with fantastic snorkeling, deserted beaches, and beautiful blue seas.We booked the trip for 3 families,6 adults, and 9 kids (age 2-10). Mohammad (the owner)was great.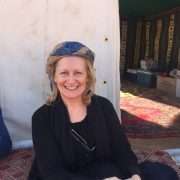 It was a fabulous experience Mohammed, I cant thank you enough!
Thanks to you and Hassan for the unforgettable trip from Andrea, Anna, and myself. it was outstanding.
Dear Mohammed, Many thanks for organizing this amazing trip. Its really give me the chance to explore the new city of the kingdom and knew the culture of different people. Best regards.
Dear Mohammed Thank you for such a well organized and informative tour. You showed as so much in such a short time. It feels like we have been here for a week. You and your tram, did a great job
Alma, Susanne, Alison, Trudy
Thank you for an amazing trip, Mohammed Hussain. You the best and most professional tour guide we ever had in Saudi. Najran is in our opinion the most beautiful and exciting place in the kingdom of Arabia. Thank you again.
Dear Mohammed Since we arrive back from Jizan we was keep thinking to write you email just the last week was extremely busy, there was a conference organized by our center. I wanted to say big thank you for every thing
Thank you Mohd, what a wonderful 3 days i have had touring Najran with you! I do not know which was my favorite activity I love souks esp. the dagger souk. It makes such a difference that you know so many.
Dear Mohammed, Thank you so much for the special treatment we received from your staff during our tour of the Najran area . it was a fun-filled and fascinating time. From the camel and dagger souk to the castle and palaces,
Enjoying my adventure to Najran thanks to Najran tours . Experienced camel and bird markets, dagger souks, stunning places and the Empty Quarter of the desert. Amazing sand dunes.
Mr Mohammed Tour Guide after return to Riyadh my wife and i would like to thank you for your immediate and kind reception on the occasion of our visit to Najran city. Because of you, this visit was great and interesting.
Thank you for all your efforts during the visit of our guests and the tours you implement in the kingdom.